Midtown dental office
If you want to have your smile straightened, but do not want to be seen wearing metal wires and brackets on your teeth, then you should come to our dental practice, Dr. Harvey Katz DDS. At our
Midtown dental office
, our expert dentists, Dr. Harvey Katz and Dr. Jason Katz, can provide you with treatment using Invisalign braces.
Treatment with Invisalign is often referred to as wearing invisible braces because the system uses clear plastic aligners instead of metal wires and brackets to straighten your teeth. Not everyone is a good candidate for treatment with Invisalign. However, at our Midtown dental office, our dentist will be able to determine whether or not the Invisalign treatment option will work well for you. Once it is found that you are a good candidate for treatment with Invisalign, CAD/CAM technology will be used to create your individualized set of clear plastic aligners. Depending on the bite problem being corrected, your set of aligners will have anywhere between 15 and 45 aligners in it. Each aligner will be worn for two weeks and will slowly move your teeth into their desired position. Once you have finished wearing the last aligner in the series, your treatment with Invisalign will be complete. Both adults and teens can be treated with Invisalign, if they have a bite problem that can be treated with clear plastic aligners. Our patients enjoy being treated with clear plastic aligners, because the aligners are virtually invisible while they are being worn. Our patients are able to attend work, school, and social gatherings without ever worrying that they will be embarrassed by being seen wearing metal braces. Our patients also find that the clear plastic aligners are extremely comfortable to wear since they contain no metal parts. And, perhaps best of all, our patients are able to eat anything they want during the entire treatment period since the aligners are removed during meals.
For an appointment to be seen at our
Midtown dental office
regarding possible treatment with Invisalign, simply contact us today.
By the Office of Harvey Katz, DDS & Jason Katz, DDS
October 27, 2017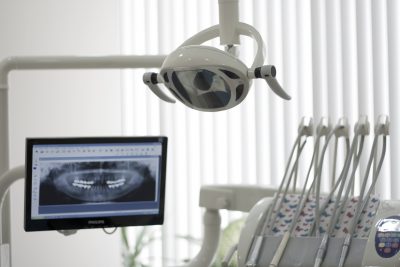 Blog Posts
Follow Us