Dentist in New York NY
Not everyone is born with a smile they wish they had. While cosmetic concerns and other issues are quite common, this does not alleviate the stress that people feel when they are uncomfortable sharing their smiles around others. If you feel the same way, then you may be interested in smile make overs or what cosmetic dentistry can do for you. Our
dentist in New York NY
, Dr. Harvey Katz DDS, can provide a number of different cosmetic procedures here at our offices where your smile can be completely transformed into the smile of your dreams.
There are plenty of different cosmetic procedures available for people looking to alter the appearance of their teeth and their overall smile. Depending on what bothers you, how many teeth are affected, and what kind of results you are looking for, Dr. Harvey Katz DDS can provide patients with a number of different procedures and cosmetic options. If you want to straighten your teeth, we provide Invisalign and other similar treatments that can help you attain straighter teeth without anyone even realizing that you're wearing braces at all. For fixing uneven, broken, chipped, or misshapen teeth, we can provide dental caps or crowns that can even out the shape and appearance of your tooth while looking completely natural. Dental crowns can also be used to cover up stained tooth roots, too. We also offer teeth whitening as well, and our in-office state-of-the-art whitening system will make your teeth whiter and brighter in no time. We can also provide you with a take-home bleaching system to help you achieve a brighter and whiter smile in a matter of days in the comfort of your own home, too, or to help you touch up between in-office visits. There's nothing our
dentist in New York NY
can't do.
If you want a smile makeover, you may be one dental visit away from the smile you have always wanted. Call us here at the offices of Dr. Harvey Katz DDS to learn more about the cosmetic services we offer and to set up an appointment today.
By the Office of Harvey Katz, DDS & Jason Katz, DDS
May 31, 2017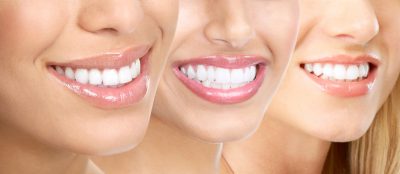 Blog Posts
Follow Us